Posts for tag: cosmetic dentistry
By Royal Kunia Dental, Inc.
December 11, 2020

Despite your best intentions to plan ahead, the holidays have sneaked up on you. And what good intentions you had: presents to buy, halls to deck, parties to throw. Perhaps you even aspired to a little something for yourself to prepare for all the festivities—a more attractive smile!
But, alas, the calendar bell tolls and it tolls for thee—and now you have little time for any major work on your smile. But fear not! Although a full makeover might not be possible right now, there are a few smile enhancements you can get in a single dental visit. And that might be just what you need for a "merry" smile this holiday season.
Here then are three things you can do to get a little smile pizzazz right before the holidays.
Dental cleaning. The main purpose for a dental office cleaning every six months is to prevent disease by removing any plaque and tartar (calcified plaque) you might have missed during daily hygiene. But ridding your teeth of yellowing plaque deposits followed by a bit of polishing can also improve your smile appearance. You can do your dental health and your smile some good with a dental cleaning before the holidays.
Teeth whitening. A whitening procedure can turn a dull, yellowed smile into a bright and beautiful one. Although you can use a whitening kit at home, you can enjoy better results with a trained dentist. A professional whitening tends to last longer, and there's more control over the level of brightness. With a fine-tuned whitening, we can help you get a smile that's subtly natural or Hollywood dazzling.
Bonding. You might think repairing a chipped tooth requires veneers or crowns that could take weeks to get. But we may be able to rectify mild to moderate dental flaws in just one visit with dental bonding. This technique uses a dental material called composite resin that's applied in layers to a tooth in paste-like form. After shaping, it's then hard-cured with a special light to produce a durable finish that looks and feels like a normal tooth.
These simple one-visit procedures could make a big difference in your smile and your confidence this holiday season. Now, about that smile makeover…sounds perfect for a New Year's resolution!
If you would like more information about improving your smile, please contact us or schedule a consultation. To learn more, read the Dear Doctor magazine articles "Teeth Whitening" and "Repairing Chipped Teeth."
By Royal Kunia Dental, Inc.
December 21, 2018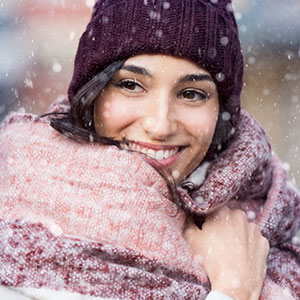 As December brings the old year to a close, it's a great time to set goals for the year to come. This might include a major life change, such as a new job—or even a new romance! If one of these items is on your list for 2019, a smile makeover may be just the thing to help you get there.
Having a great smile can give your self-confidence a real boost. It can also affect how you are perceived by others. According to a survey by the American Academy of Cosmetic Dentistry, 99.7% of adults believe a smile is an important social asset and 96% believe an attractive smile makes a person more appealing to members of the opposite sex. At the same time, three quarters of adults feel that an unattractive smile can hurt a person's chances for career success.
If you aren't pleased with your smile and want a new look, we can help you figure out which cosmetic dental treatments could be right for you. The answer might be something simple—like an overall brightening of the smile with professional teeth whitening, or fixing a small crack or chip in a single tooth with cosmetic tooth bonding. If you're unhappy with worn-down or crooked teeth, dental veneers or orthodontic treatment might be the way to go. In fact, many adults find that orthodontic treatment with clear aligners is a great way to get a beautiful, straight smile without drawing attention to the fact that a makeover is in progress.
Of course, it's not only important for your smile to look good but also for your whole mouth to stay healthy. So if you are experiencing any tooth pain, unusual mouth sores or gum problems, it's time for you to come in for an exam. And if it's been a while since you've had a dental checkup and professional teeth cleaning, why not make an appointment for early in the year? Don't start the new year with last year's dental problems!
If you would like more information about cosmetic dental treatments or preventive dentistry, please contact us or schedule a consultation. You can also learn more by reading the Dear Doctor magazine articles "How Your Dentist Can Help You Look Younger" and "Dental Hygiene Visit."
By Royal Kunia Dental, Inc.
December 15, 2017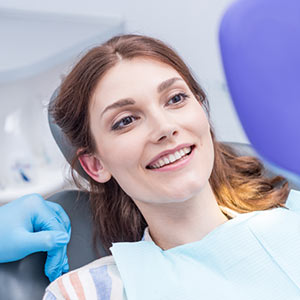 The holidays are a season for giving. At this time of year, lots of us spend hours rushing around, looking for the perfect gifts for people we care about. But sometimes, amidst all the hustle and bustle, it doesn't hurt to step back and think about yourself a little. If a better-looking smile has been on your list but you haven't taken the first steps, the holiday season might be the right time to give yourself a gift.
Many smile problems, like discolored, chipped or uneven teeth, can be resolved with veneers—wafer-thin porcelain shells that cover the front surfaces of teeth. Veneers are custom-made just for you: They can have a pearly luster to match your existing teeth, or be Hollywood-white for a dazzling red-carpet smile. In just a few visits to the dental office, you can have the smile you've always wanted—and a whole new look for the New Year.
If damaged or missing teeth are what's bothering you, you'll be happy to know that there are lots of good options for replacing them. If the tooth's roots are still in good shape, a crown or cap could be the answer. This is a sturdy replacement for the entire visible part of the tooth that not only looks great, but also functions well in your bite—and can last for years to come.
If teeth are missing or can't be saved, we offer several options for replacement, including fixed (non-removable) bridgework and dental implants. A tried-and-true method for replacing one or more missing teeth, bridges are firmly supported by healthy teeth next to the gap in your smile. These teeth must be prepared to receive the bridge by having some of the tooth's surface removed.
Dental implants are today's premier option for tooth replacement. In this high-tech system, a root-like titanium insert, placed directly into the bone beneath the gum, forms a solid anchorage for the visible part of the replacement tooth. Implants look and feel completely natural, and can last for many years. Plus, they don't require any work to be done on nearby teeth.
What kind of smile makeover is right for you? Just ask us! We will be happy to take a look at your smile and recommend a treatment plan. And in this season of generosity, there's no better gift you can give yourself than a bright new smile.
You can learn more about smile makeovers by reading the Dear Doctor magazine article "Beautiful Smiles by Design."